After delivering an action packed training program, it was now my time to unwind. In simple terms it meant allowing the foodie in me to take over for an ultimate Biryani experience . After a thorough research in net I zeroed in on Alpha Hotel in Secunderabad. It's a place well known by the locals but very less known outside Hyderabad.
I reached the location, the restaurant was next to a bus stand with typical stench around. I almost gave up the thought of going any further but then I recalled reading 1000+ positive reviews in Google and was inquisitive to find out!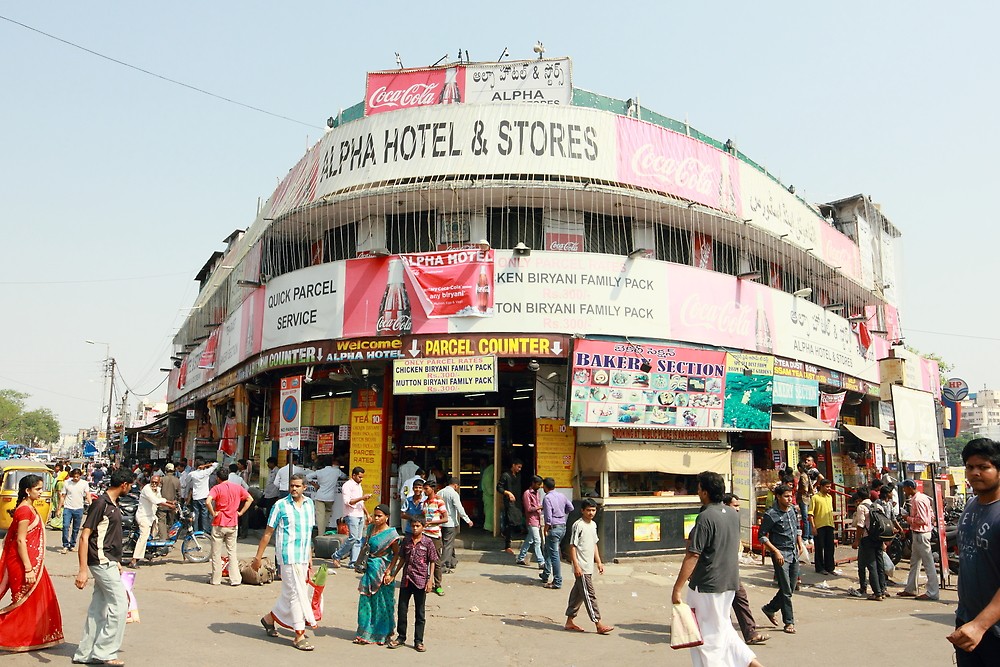 I went inside the buzzing complex and was astounded to see the crowd inside. People were present in every nook and corner of the shop, standing and enjoying their food. I was relaxed to see a board showing "dining available upstairs ".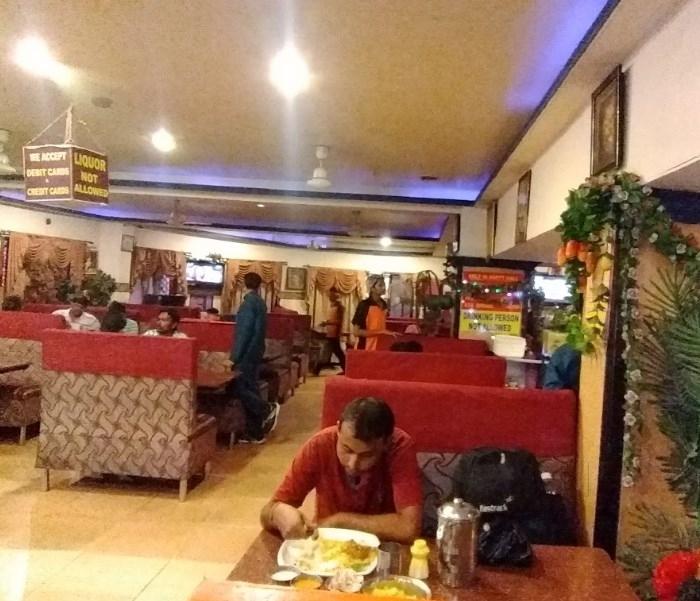 Upstairs, the story was more or less similar. It was crowded, however I was guided to sit. I sat down and took a moment to look around. The sofas and the carpet needed a clean-up very badly. The waiter came and took my order, without a second thought, I ordered the most obvious item in the menu- Chicken Biryani. I was waiting in anticipation and apprehension about my choice of coming there.
After 5 minutes, the steaming biryani arrived in a pot along with the accompaniments. I took a plunge and took my first bite. WOW!! This was the time when I forgot everything and enjoyed the delicious biryani served. It was one of the tastiest biryani I ever had. And, believe me when I say this, I mean it, from Lucknow to Hyderabad I have tasted various types of Biryanis….but this was different !!
In a minute everything from the crowd, the neighbourhood, the ambience, hygiene seemed to be irrelevant  and the only thing that mattered was TASTE OF THE BIRYANI. It became more important to me as the cost of the food in Alpha is almost 30% – 40% less than the other well-known eateries. They could have easily compromised on the quality of the biryani citing the economical price as a reason, but they didn't.
Everything became clear about the reasons for 1000+ Google reviews. It was their food, their biryani, their core and the biggest strength which helped them garner so many positive reviews and loyal customers thronging the restaurant.
My consulting mind urged me to find out what is the #AlphaFactor in my business. What is that one #CoreStrength without which my business will not make any sense to my clients.
Many times we follow up on factors in business which are of very less consequence; and in this pursuit we forget building and refining our core our #AlphaFactor.
I urge all the business heads, founders, entrepreneurs and managers to be aware about your organisation's #AlphaFactor and focus on allocating maximum productive time in making it stronger, better so that you remain at the top of your business all the time.
Author – Dev Borah
CoFounder – Retail View
P.S – Some images have been taken from the internet.
www.retailview.in